New Delhi: The situation in Jamia Millia Islamia, which witnessed protests against the amended Citizenship Act, remained tense on Monday morning and many students decided to leave for their homes, sources said.    The university had turned into a battlefield on Sunday as police entered the campus and also used force, following protest against the Citizenship Amendment Act, which led to violence and arson. 
According to sources, the situation continues to be tense with many women students preferring to leave the campus for their homes.  Many students feel they are not safe even inside the campus.  The varsity had declared winter vacation from Saturday till January 5 and even postponed the exams.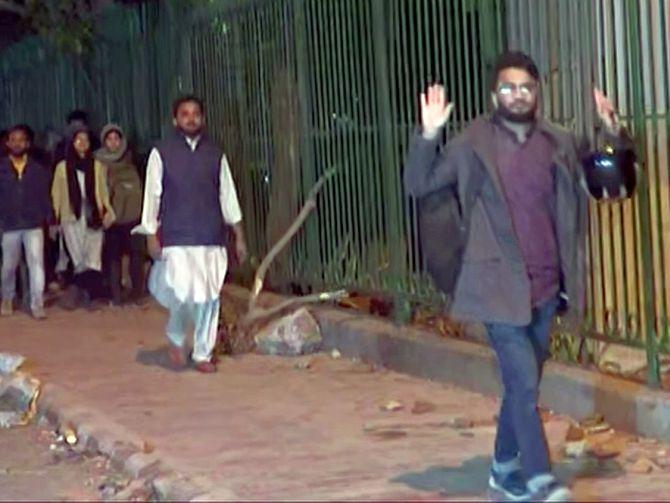 Students say they were treated like criminals Students of Jamia Millia Islamia University alleged that they were "treated like criminals" by police.
They also claimed that police personnel pushed female students and no women officials were present. Protesters torched four buses and two police vehicles as they clashed with police in south Delhi New Friends' Colony.
Forty people, including students, policemen and firemen were injured in the clashes.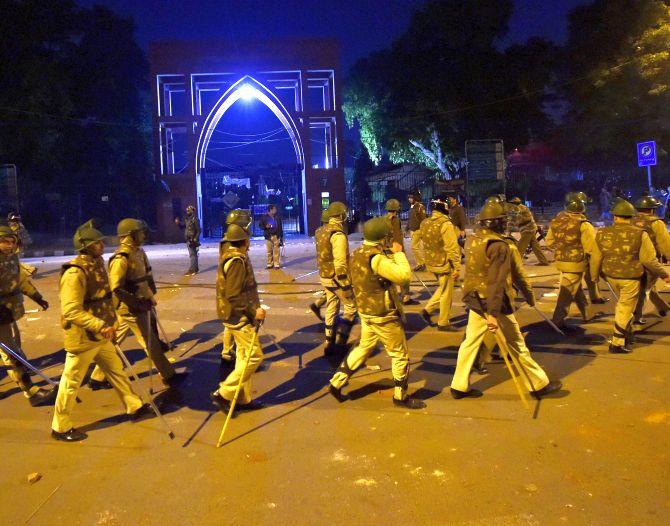 Detained students released: As many as 50 students, who were detained during protests at the Jamia Millia Islamia in New Delhi on Sunday, were released in the early hours of Monday, police said.
Earlier on Sunday night, the Delhi Minority Commission issued a direction to the SHO of Kalkaji Police Station to release the "injured" Jamia students held there or take them for treatment at a reputed hospital without any delay.
The commission also directed the officer to file a compliance report by 3 pm on Monday.
PIB expresses regret over a tweet from its official Twitter handle in support of protesters: The Press Information Bureau (PIB) expressed regret over a tweet from its official Twitter handle which came out in support of the protesters involved in clashes with Delhi police. The tweet, purportedly by a member of the PIB's social media team and former student of Jamia Millia Islamia expressed solidarity with the students.
"Seeing Jamia turn into a war zone is the last thing I expected to see. I can't let my alma mater bleed," the tweet said with hashtags such as "Stop Violence against students."
Barely an hour later, PIB tweeted from its official handle that a member of the social media team had posted her personal comments on the issue. "A member of our Social Media team inadvertently tweeted from the @PIB_India  handle her personal comments on the situation in Jamia Millia. The error is deeply regretted. Suitable action is being taken," the tweet said.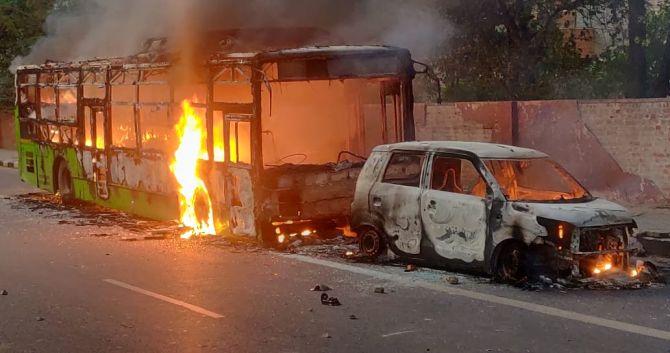 School closed: All schools in southeast Delhi area will be closed on Monday in view of the situation that emerged after violence near the Jamia University, deputy chief minister Manish Sisodia announced.  
"In Delhi's southeast district areas including Jamia, Okhla, New Friends Colony, and Madanpur Khadar, all government and private schools will remain closed tomorrow. Delhi government has taken the decision in view of the current situation," Sisodia tweeted in Hindi.