This festive season, Colors organized a fun-filled colorful Mela called Colors' Sitaaron Ki Vijaydashmi. The mela was specially organized with the thought to bring together and unite the entire Colors family keeping the festive spirit high. With various fun games, giant wheels, food stalls, colorful lightings and drama, the grandeur added to the flavor of the festive season.
While the actors were busy shooting at the event, what gauged everyone's attention was seeing Meera Deosthale, who plays the protagonist in Colors' Vidya and Deepika Singh who plays the character of Sandhya in Kawach Mahashivratri engage in showcasing their archery and sharpshooting skills at the event.
Mesmerized with the setup of the event, which took them back to their good old childhood days. Both the actresses put their archery and sharpshooting skills to test and shocked everyone with their skills.
Talking about her experience Deepika Singh said, "I had a gala time at the event as it reminded me of my childhood when I used to visit fairs along with my parents. Ever since I was a child, I was very curious to try archery but my parents were scared that I might end up hurting someone so they never allowed me. Today, mature enough, I realized this was my moment to seize and when I saw the archery equipment I just couldn't stop myself from pulling the string. Initially, I was a little scared of holding it but later was happy and satisfied that I finally tried what I always wanted to."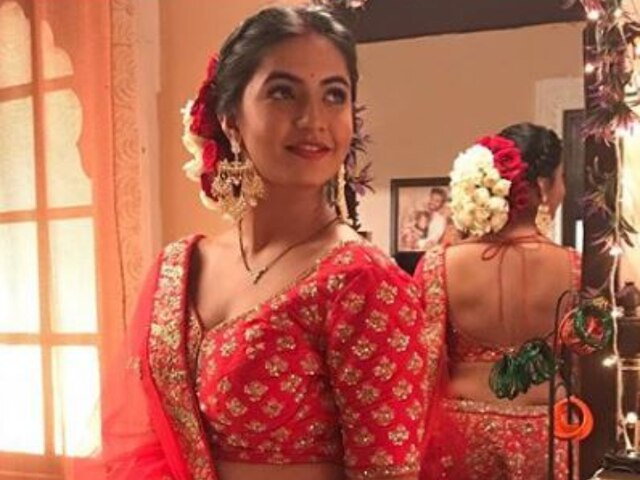 Talking about her experience Meera Desothale said, "I had an amazing experience while shooting for the Sitaaron Ki Vijaydashmi mela. I reminisced my childhood days when I saw kids playing around and enjoying the giant wheel, merry go round and all the other amusements. One fun thing that I loved doing at the fair was trying my shooting skills. I have some sort of fascination for guns since childhood. When I saw across the shooting stall at the fair, something within me came to life and I went ahead and shot around 10 balloons. I finally tried to explore my long-time wish and I am happy about it."