Indore: Top industrialists of the country not only lauded Chief Minister Shri Kamal Nath for the works undertaken by him in such a short tenure but also approved the trust created for investment in the state at Magnificent MP Investor Summit which began at Indore today, to bring reliable investment, generate extensive employment opportunities in Madhya Pradesh and create an enriched and prosperous Madhya Pradesh.
Mukesh Ambani to build logistics centre at 45 places in MP: Chairman of Reliance Group and top industrialist Shri Mukesh Ambani said that Madhya Pradesh has got a visionary and dedicated leader in CM Shri Kamal Nath. Taking part in Magnificent MP through webcast he said that during his last meeting with Chief Minister Shri Kamal Nath's Mumbai visit, he was stunned by his commitment towards investment. Ambani said the jungle, wildlife and ecology of the state is very significant for its economy. He said that he will build logistics centre at 45 places in Madhya Pradesh.
Have never seen a leader like Kamal Nath, says N. Srinivasan: Chairman of India Cement, Shri N. Srinivasan said that in my 50 years of professional life, I have never seen a leader like Shri Kamal Nath. ter.
Development Policy boosts investment, says Adi Godrej: The Chairman of Godrej Group Shri Adi Godrej said that the development policy of the Chief Minister Kamal Nath encourages investment in Madhya Pradesh. He will invest in the expansion activities in future too, he added.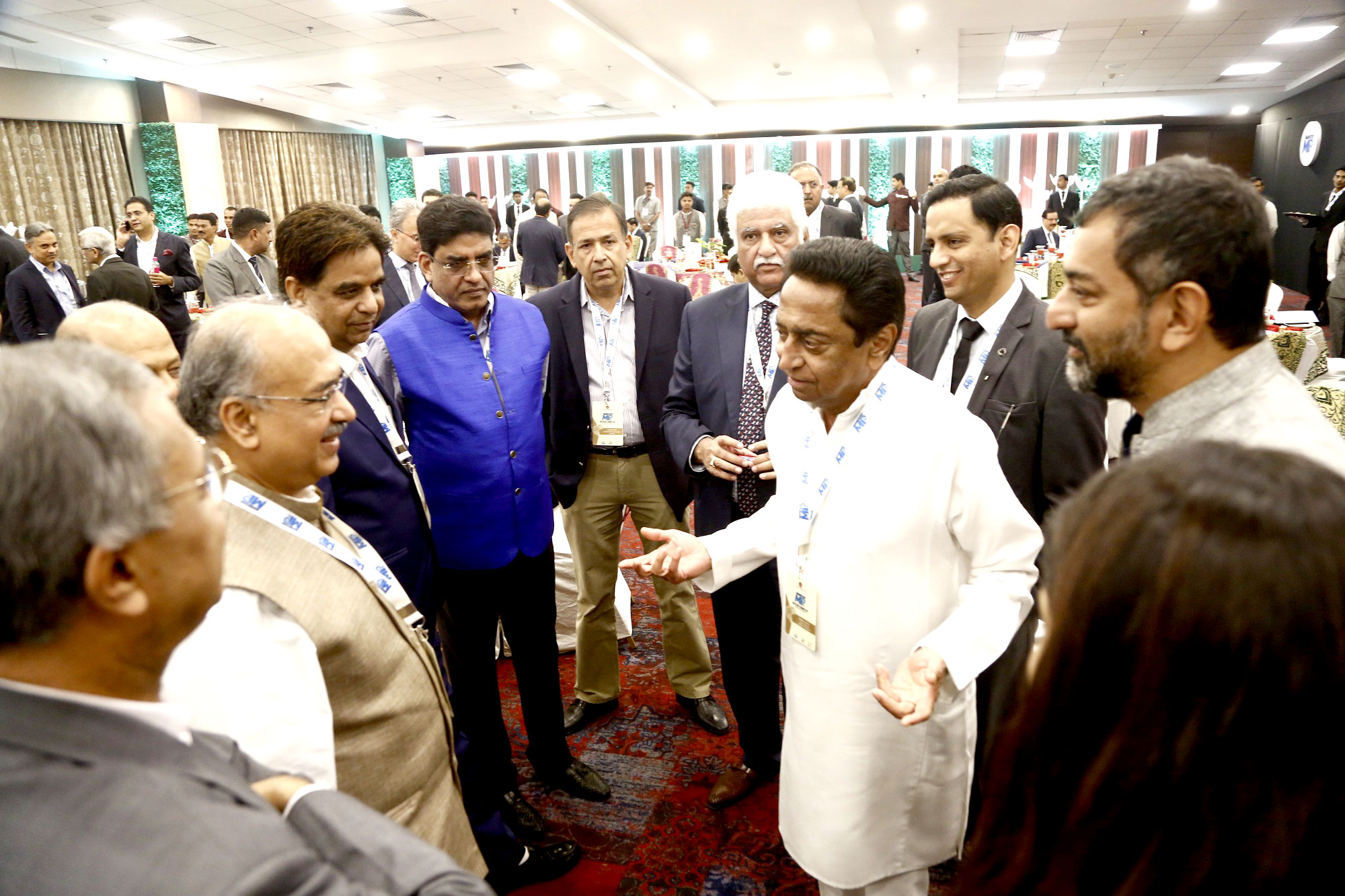 Nath does what he says, says Vikram Kirloskar: The Chairman of the Kirloskar Group Shri Vikram Kirloskar said that a clear impression of Shri Kamal Nath's work, pace, and vision is reflecting in the Magnificent MP Summit. He is such a political leader, who does what he says.
Rakesh Bharti hails land bank policy: The Vice Chairman of Bharti Enterprises and Managing Director Shri Rakesh Bharti commended the land bank policy of the CM. Appreciating the skill development methods of the Chief Minister, he informed that an amount of Rs. 8,500 crore has been invested by his company in the state. Shri Bharti further said that professional education should be started in 4 thousand schools of the state so that the children should possess at least one skill at the time of passing 12th class. Shri Bharti also praised the steps taken by the government for giving prioirty to the food processing sector.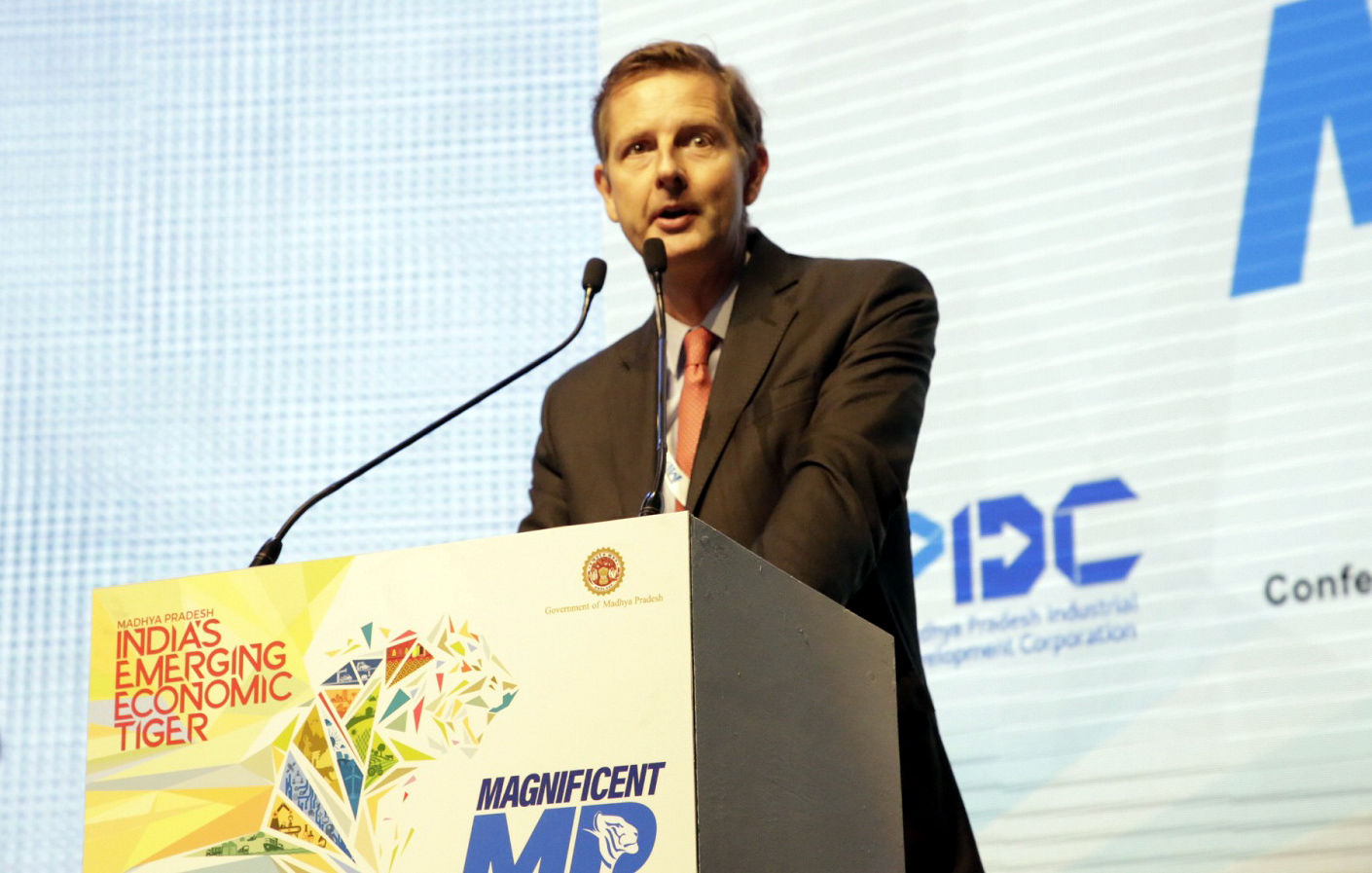 Trident Group to invest 3,000 crore: Praising the Chief Minister, the Chairman of Trident Group Shri Rajendra Gupta said that according to the thinking of the Chief Minister Shri Kamal Nath, the Trident Group will invest Rs. 3 thouand crore in Madhya Pradesh. This will help in benefitting 1500 families.
Commending the focus of the Magnificent Madhya Pradesh Summit, the Chairman of ITC Shri Sanjeev Puri said that it is a positive indication for Madhya Pradesh that special attention is being paid to food processing and agriculture based industries.

Scope of Investment increasing in MP, says Marc Jarrault: The Managing Director of Lapp India Shri Marc Jarrault said that new opportunities of investment are emerging in the state under the guidance of the Chief Minister. He further mentioned that there is abundant availability of resources especially water and electricity to boost investment in the state.
The Inaugural Ceremony was also addressed by the Chairman of Sun Pharmaceuticals Shri Dilip Sanghvi, Chairman of HEG Shri Ravi Jhunjhunwala and Director General of CII Shri Chandrajeet Banerjee.