Kamal Nath deliberates with Industrialists connected to Food Processing sector at Madhya Pradesh Industrial Round table Conference
Bhopal: The Chief Minister Shri Kamal Nath, while addressing the second session of the Industrial Round table Conference held in New Delhi, said Perishable Commodity Hub will be set up in Indore and Bhopal to promote fruits and vegetables export. Similarly, amendments will be made in the Mandi Act as per the changes made in the agriculture marketing sector.
Industrialists connected to the Food Processing sector, while holding discussions with the Chief Minister, supported the industrial friendly approach and sector-wise policies and expressed deep interest for investment in Madhya Pradesh. The Adani Group, Pepsico and Coca Cola also announced investment in the state.
MP to be made Horticulture Capital of country
The Chief Minister Shri Kamal Nath said that we aim to make Madhya Pradesh, the Horticulture Capital of the country. He further mentioned that this is the only sector, through which we could strengthen our economy and double our farmers' income. Shri Kamal Nath said that for this, we are going to prepare a separate policy, which will attract investment in horticulture sector in the state.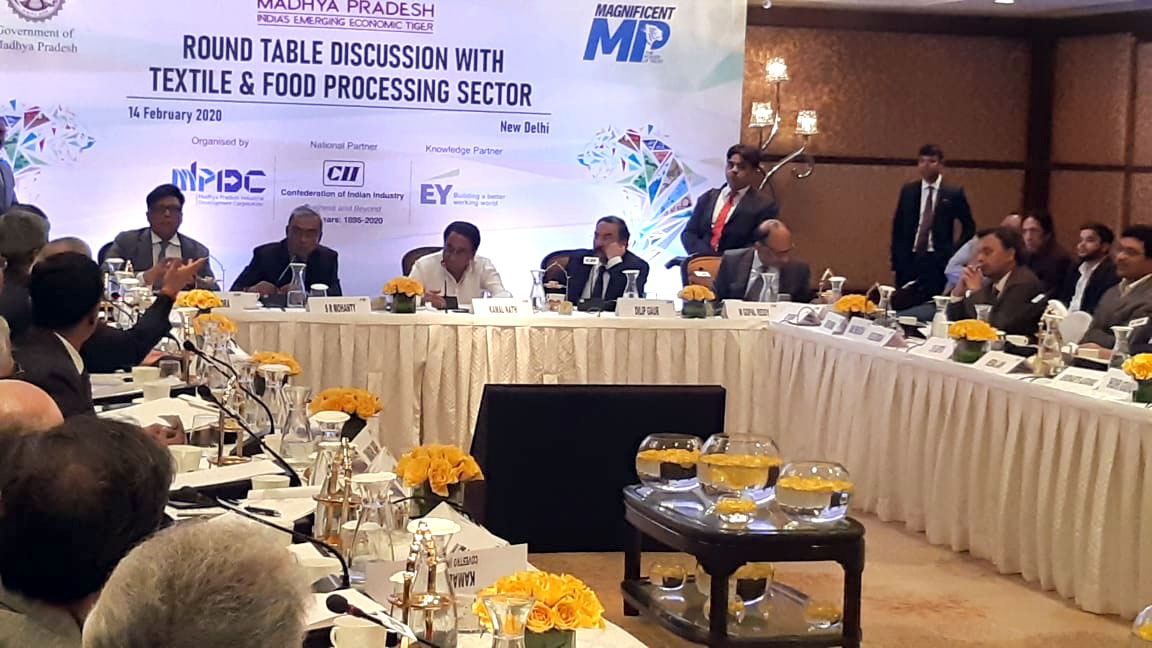 Inviting the industrialists in the state, Nath told them to cooperate in employment sector and development by taking advantage of investment friendly environment created for investment in the state.
Adani Group will invest in Flour, Rice, Pepsico in Potato and Coca Cola in Oranges and Mango juice production unit
.Adani Wilmar will do major investment in its Fortune Flour business. The group informed about the investment to be made in soya nuggets and basmati rice food processing in Vidisha.
.Pepsico assured to double its potato procurement from Rs. 110 crore every year in future from Madhya Pradesh. Unit of potato products will also be set up in the state.
.Coca Cola Company gave consent in setting up orange and mango juice production unit in Madhya Pradesh.
At the one-day round table conference, about 65 industrialists connected to textile and garment sector and over 50 industrialists connected to food processing sector held discussion with Chief Minister. The major companies include Trident, Gokal Das Export, Mayur Uniquoters, Pratibha Syntex, Raymond, Pearl Fashion, Cajo and Food Processing companies like Adani, Pepsi, Coca Cola, Haldiram, ITC, Unilever, Cargill India, Ferrero, Blue Star and Dentos.