About 30 crores are being spent on organizing Magnificent MP
An average of Rs 70 crore was spent on the summit organized during the tenure of BJP rule
Magnificent MP to be held on October 18 at the Brilliant Convention Center in Indore
Nearly 900 industrialists invited, most industrialists will reach Indore on Thursday
Indore: After the Congress government came to power in Madhya Pradesh, the first Investors Summit Magnificent MP is being organized in Indore on 18 October. Around 30 crore rupees are being spent by the Kamal Nath government in organizing this summit to be held at the Brilliant Convention Center.
This is almost half of the money spent on summits held during the Shivraj government. An average of Rs 70 crore was spent on the summits held during Shivraj's tenure.
When Prime Minister Narendra Modi was the Chief Minister of Gujarat, he laid the foundation of Vibrant Gujarat and gave the contract for the event to Mumbai-based company Wizcraft.

The contract for the Magnificent MP Summit to be held in Indore has also been awarded to Wizcraft for Rs 22 crore. Another Rs 8 crore have been given to local departments for other functions of the summit. Out of this Rs 8 crore, Indore Municipal Corporation has spent Rs 5 crore on road improvement, paint, lighting, greenery, wall painting etc. Thus, 30 crore rupees are being spent on organizing Magnificent MP.
About 900 industrialists have been invited by the Department of Industry to attend the summit. Every industrialist will have to bear the cost of staying at the hotel himself. Apart from this, if the industrialist goes for a walk around Indore, then the industrialist will also have to bear the expenses. Most of the industrialists will reach Indore on Thursday to attend the summit.
Investment of 12 thousand crores ready: Even before the organization of Magnificent MP, 35 companies from India and abroad, including Reliance, have agreed to invest 12 thousand crores in MP. These companies will announce their investment on 18 October.
Focus will be on nine core sectors: For the first time in Magnificent MP, the government is going to conduct a focus program on nine core sectors, whose speakers will be the well-known industrialist of the country.
The government has also got the consent of these industrialists, including India Cement Vice-Chairman N. Srinivasan, Aditya Birla Group Chairman Kumar Mangalam Birla and Rasna Group MD P. Khambata. NITI Aayog CEO Amitabh Kant will inform industrialists about the industrial progress of Madhya Pradesh and investment opportunities here.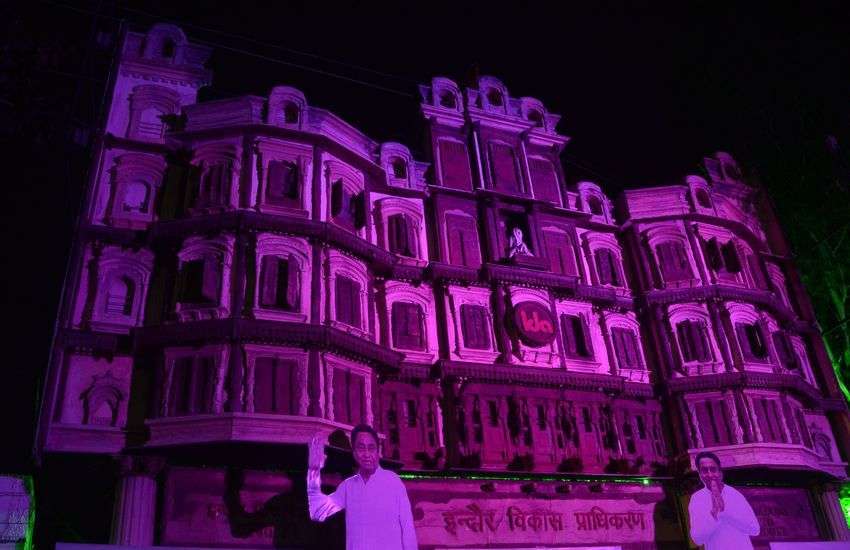 125 industrialists in the gold class category: The number of VVIP guests joining Magnificent MP-2019 is around 125. This category is named Gold Class.
Gold class mainly includes Adi Godrej from Godrej Group, Pranav Adani from Adani Group, Sanjeev Bajaj from Bajaj Fin Serv, Ganesh Krishnamurthy from Hindustan Uni Liver, Kazuya Nakajo from JETRO, Japan, Ashok Sharma from Mahindra & Mahindra, Tanmay Chakraborty from TATA Sons, Madhusudan Gopalan from Procter & Gamble, Sanjeev Puri and Chittaranjan Dar from ITC, Vikram Kirloskar from Toyota Kirloskar, S Shandilya from Eicher Motors, Sandeep Garg from Welspun, and Sanjay Behi from Raymond.