Bhopal: The Madhya Pradesh government will organize a grand dance ceremony at Khajuraho, a world-famous tourist destination, from 20 to 26 February this year. In this ceremony focusing on Indian classical dance styles, the best artists of Indian classical dance styles will showcase their art from 7 pm every day.
On February 20, Uma Sharma will perform Delhi Kathak, Jatin Goswami will perform Golaghat Odissi dance, while Assam Sattriya Meera Das and companions will present Bhubaneshwar Odissi dance in the complex near the Western Temple Group of Khajuraho.
On the second day, on February 21, Pujita Krishnan will present Hyderabad Vilasini, Krishna Mohan Mishra will perform New Delhi Kathak, Lata Singh Munshi and companions will enthrall viewers with their Bhopal Bharatanatyam.
On the third day, on February 22, Shobana Chandrakumar Pillai will perform Chennai Bharatanatyam, Superva Mishra will present Ahmedabad Odyssey, Ananda Shankar Jayant and partners will perform Hyderabad Bharatanatyam.
On the fourth day, on 23 February, Y Asha Kumari will present New Delhi Odyssey, Kshitija Barve will perform Goa Bharatanatyam, Ragini Makkhar and troupe will present Indore Kathak. On 24th February on the fifth day, N Srikanth and Ashwathi Srikanth Kojikot will present Kerala Bharatanatyam, Nair Sisters will mesmerize viewers with Bangalore Mohiniyattam, while dancer Natraj will perform Chennai Bharatanatyam.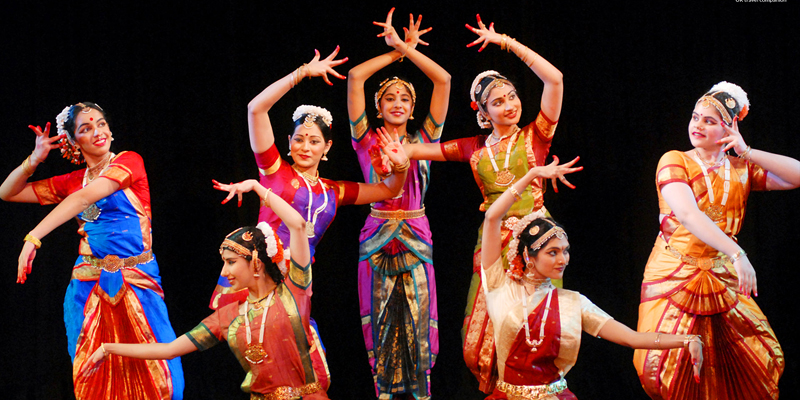 Bhadra Sinha and Gayatri Verma will perform New Delhi Bharatanatyam, Richa Joshi-Deepak Gangani will present New Delhi Kathak and Mohika Saxena will perform Bhopal Bharatanatyam on the sixth day on February 25 at the Khajuraho Dance Festival.
Srividya will present Hyderabad Kuchipudi, Inakshi Sinha-Holy Bhatt will present Mumbai Odissi + Bharatanatyam, Vasu Sinam and troupe will perform Imphal Manipuri, Amita Khare and companions will present Bhopal Kathak on 26th February, the last day of the ceremony.