Bhind/Morena: Chambal river is overflowing in Bhind district due to excessive rains in Mandsaur and release of water from Kota barrage. Due to this, 44 villages situated on the banks of Chambal river of Ater tehsil in Bhind are getting affected. The villages most affected by the rise in the water level of the Chambal river are Mukutpura, Dinnpura, Navali Vrindavan, Rama Kot, Khairahat, Nakhnoli Ki Madhaiyan, Kosan Ki Madhaiyan, Chilonga, Chaumho, Kachpura and Tarshokhar. 
Property worth crores ruined in Morena: More than 150 villages in Bhind and Morena are surrounded by water. In Sabalgarh, Saraichhaula, Jaura, Ambah-Porsa area of ​​Morena, property worth crores was ruined due to floodwater entering nearly 100 villages. 32 villages of Khuda, Mahua, Bijla, Piparipura etc. of Ambah block in Morena have been evacuated on Tuesday. The army, NDRF and police have taken 3000 people trapped in 30 villages to safe place with the help of boats.
Youth drowns in Ambah: At the same time, in more than 20 villages of Ambah-Porsa region in Morena, thousands of people are still taking shelter on the roofs, high mounds, and islands. A young man trapped in the Chambal flood in Ambah died due to drowning. A high alert has been declared in 42 villages of Ater. 
People trapped in these villages are being taken to relief camps by the administration by conducting a rescue operation. In flood-hit villages, many people are refusing to leave the village even after being persuaded repeatedly.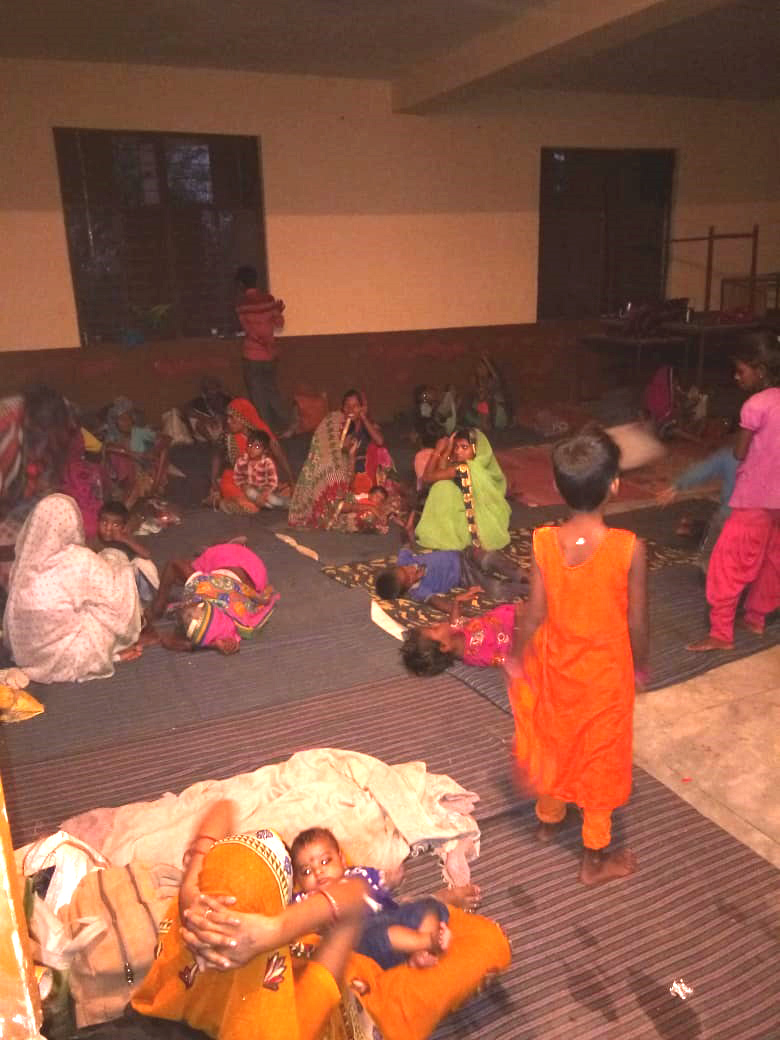 1900 people have been evacuated: So far, more than 1900 people have been evacuated safely from villages in Bhind and Morena. More than 900 rescued people are living in relief camps set up by the district administration. The remaining people have moved to safer places with their relatives and visitors. The district administration, home guards, army and SDRF are constantly rescuing people and taking them to safer places.
Collector Bhind Chhote Singh and Superintendent of Police Rudolf Alvares are monitoring the flood situation. These officers are present in the rescue operations being conducted at flood affected places and are keeping a check on the situation. Arrangements in relief camps are being constantly monitored.
All necessary arrangements made in relief camps: Necessary arrangements including food, water, night stay, etc. are being made by the Food Department for the people brought to relief camps made by the district administration. Veterinarians have been deployed to treat cattle.
Holidays of government officials – employees cancelled: The Collector has issued an order cancelling the holidays of all government officials and employees with immediate effect and asked them to return to work. Disaster management personnel, officers are extending full cooperation. All security devices including boats, kayaks have been provided to the Home Guards.