Talk held on the construction of Logistics Hub by Emirates Group in M.P.
CM Kamal Nath meets Chairman of Emirates-Airlines in Dubai
Bhopal: Chief Minister Shri Kamal Nath today called on Chairman and CEO of Emirates Airlines Group Shri H.H. Sheikh Ahmed bin Saeed Al Maqtoum and discussed starting Emirates flight for Indore-Dubai. H.H. Sheikh Maqtoum assured to take a decision in this regard soon.
During this meeting at the airline headquarters, Chief Secretary Shri S.R. Mohanty and other state officials were present.
During this meeting, a detailed discussion was held between the Chief Minister and Shri Maqtoum on the construction of the logistics hub in Madhya Pradesh by the Emirates Group.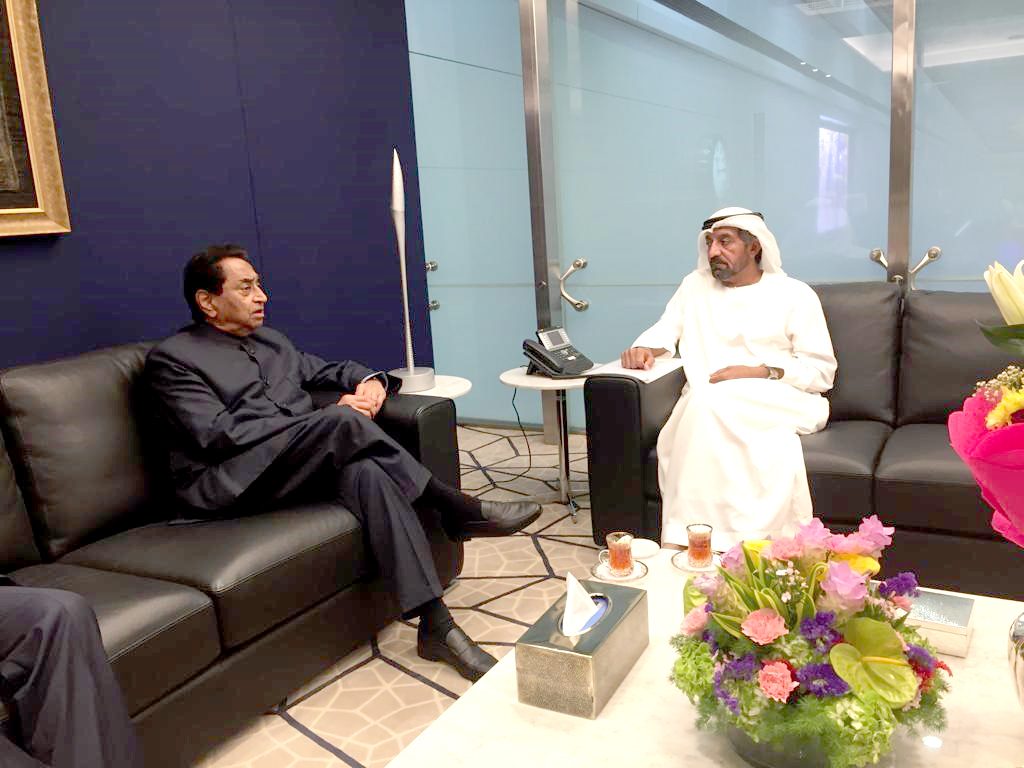 CM holds discussion in Dubai to establish Hyperloop Cargo System in state: Chief MinisterKamal Nath held discussions with the representatives of Hyperloop One Company during his visit to Dubai. Discussion as regard to the establishment of Hyperloop based Cargo System in Indore-Bhopal-Jabalpur took place in the meeting.
Shri Tanveer Saulat of a giant I.T. Company Synechron Inc. also met Chief Minister Shri Kamal Nath and held an initial discussion on setting up an I.T. Park in Bhopal. A detailed project report pertaining to the establishment of I.T. Park will be submitted to the Madhya Pradesh Government by the Company soon.