Chhindwara: The Chief Minister Shri Kamal Nath inaugurated the grand exhibition focusing agriculture inputs, irrigation equipments, agricultural equipments, advance techniques and hybrid seeds of various breeds of maize of the national and international companies, organised at the 2-day Corn Festival.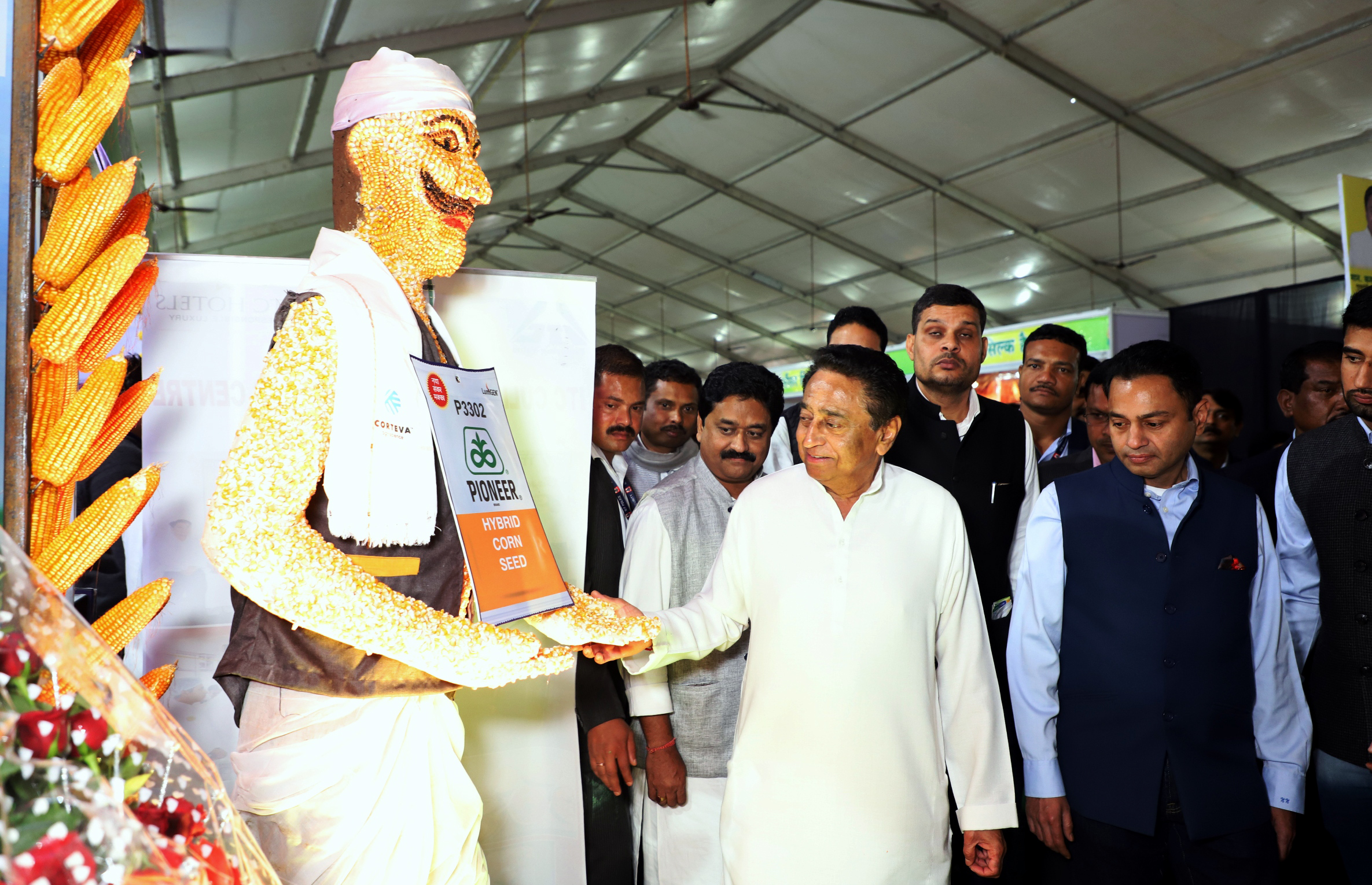 Nath visited each stall and described the exhibition useful for the farmers. Over 120 stalls have been put up in the exhibition. Stalls have been put up by the seeds, pesticides manufacturing companies, fertliser providers and agriculture equipments providers in the exhibition. In the exhibition, farmers are being given information about breeds of maize suitable as per the climate and different types of soil.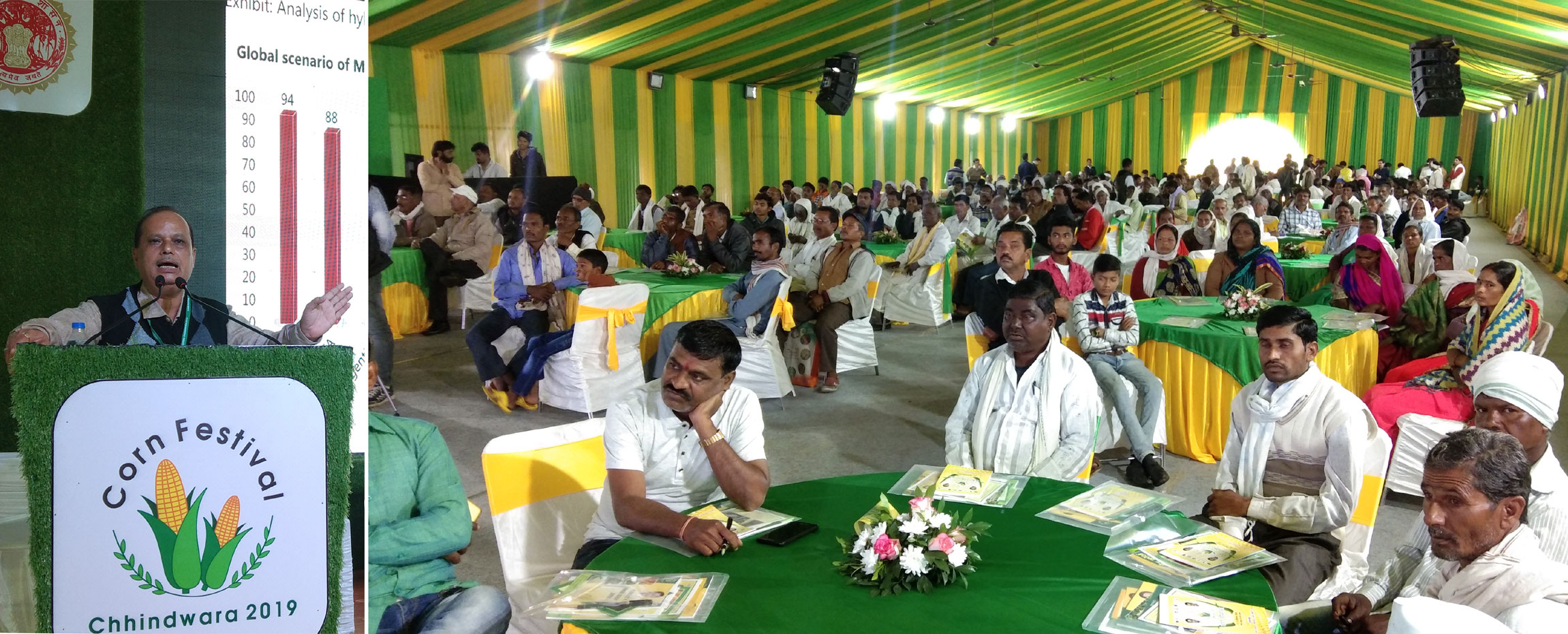 Farmers from across Chhindwara attend corn festival: Farmers from across the state reached Chhindwara on the first day of the 2-day Corn Festival. The Agriculture Scientists Dr. Khanorkar and Dr. Gulvir Singh Pawar gave information about the high breed seeds of maize and farming. They informed farmers about the farming of single cross hybrid seeds of maize. 
Farmers share experiences: In a workshop organized at the festival, the farmer of Haryana Dr. Arun Kumar shared his experience about the successful farming of maize with the farmers. He informed about the sweet-corn and baby-corn farming being done in Haryana.
Women farmers of Chhindwara also took part in the interaction. Smt. Surti Dhurve, the woman farmer of Sahajpuri village while sharing her experience informed that she is growing maize for the last 16 years. She has taken maize production up to 45 quintals in 3 acres of land, which is higher than other crops.