Chhindwara: Inaugurating the two-day Corn Festival 2019 in Chhindwara, the Chief Minister Shri Kamal Nath said that efforts will be made to get Chhindwara recognized at international level in the field of maize production. He said that Chhindwara district has achieved the top position not only in the state but in the country in maize production after soybean.
Chief Minister Nath said that with our tireless efforts, after 1979 we implemented the Oil Seed Mission of the Union Government to increase soybean production in Chhindwara district.
'Motivated farmers to grow maize instead of soybean': He said that in the past, we motivated the farmers to take maize crop instead of soybean because they were not getting the reasonable rates and were getting low production because of soybean diseases and other reasons. The farmers of the district accepted the option of maize farming.
Nath stated that agriculture and horticulture colleges and universities are being opened in the state including Chhindwara at a fast pace so that future generations and youth do not migrate to cities and to enable them to bring a revolution in the field of farming by connecting themselves with modern techniques and methods. The Chief Minister said the future of maize farming in the country is bright.
The Member of Parliament Shri Nakul Nath said that with the efforts of the Chief Minister, Chhindwara is getting recognition in the name of Corn City in the entire world. He mentioned that in the coming times Chhindwara Corn Festival will be grander.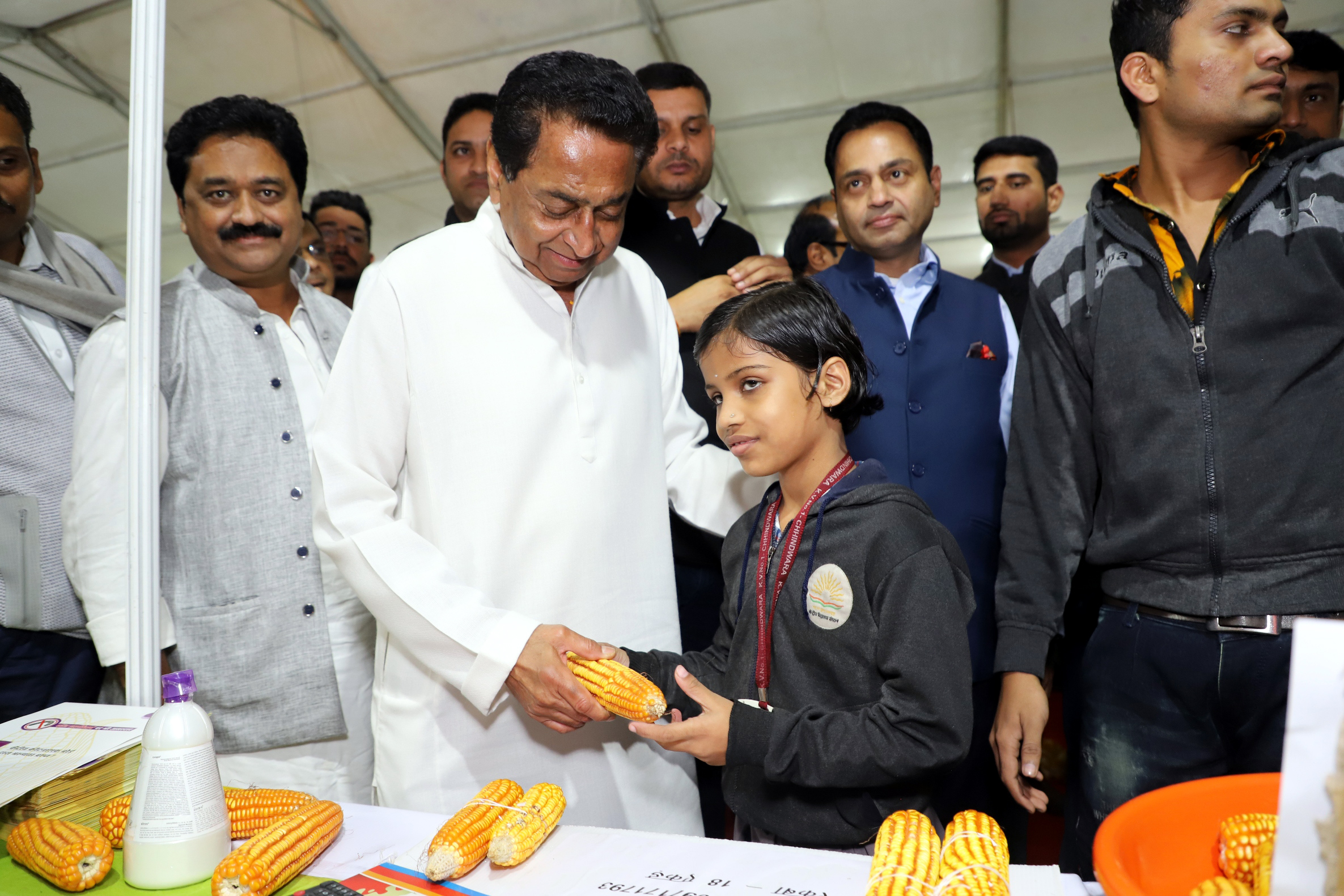 School students of Chhindwara set a world record: At the outset of the programme, the Chief Minister inaugurated the fair at the Cultural Pavilion of the Corn Festival. As many as 4 thousand 674 school students of Chhindwara district have set a world record by creating 3 lakh paintings together in a day. The South Asia In-Charge of Golden Book of World Record Shri Alok Kumar presented the world record certificate to the CM in the programme. The Chief Minister released a calendar prepared by the best 12 paintings, selected in the painting competition.
Farm Eco App launched: The CM launched the farm eco app prepared by Pradeep Shende, the student of IIT Mumbai and resident of Chhindwara.