Bhopal: Madhya Pradesh has scored immediate gains of initial rounds of discussions on business expansion plans with the top investors at World Economic Forum's annual meet at Davos attracting an investment of Rs 4125 crore.
The Daawat Food Company Ltd, which has a plant in Mandideep, has got FDI worth Rs 125 crore from Saudi government company Saudi Arabia Agriculture and Livestock Investment Company ( SALIC).
Besides, two central wind projects of capacity 325 MW each are now approved. A total of 650 MW one by Soft Bank Energy (Japan) and another by Actis (England) would be coming to the state. It will involve a total investment of Rs 4000 Cr.
The initial gain is reflective of the fact that investors have expressed faith and confidence in the leadership of Chief Minister Shri Kamal Nath.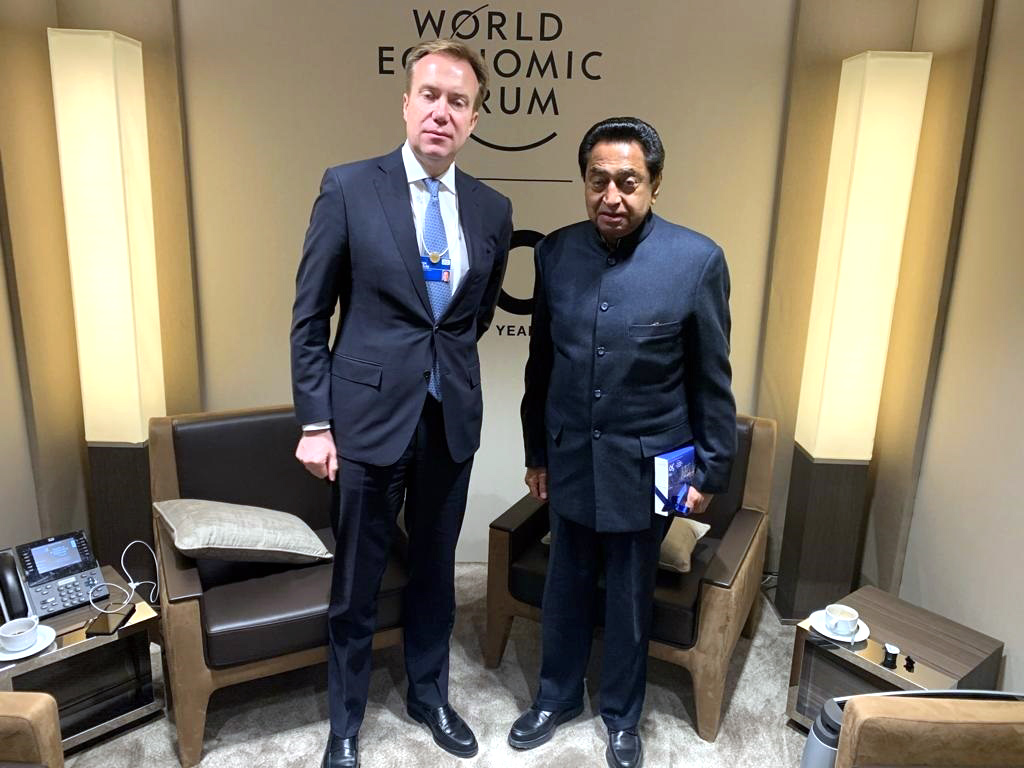 The prevailing atmosphere of faith has started yielding results. Earlier a World Class 27-Hole Golf Course cum Resort and Hotel will be constructed at a cost of Rs. 220 crore in Ninod village near the World famous Tourist place Sanchi. The Chief Minister Shri Kamal Nath handed over the letter of award to the Chief Executive Officer of Wesley Group Shri Dorian Mulanse.