Chhindwara: The Chief Minister Shri Kamal Nath while performing bhumi pujan of the first centralised kitchen 'Akshay Paatra Mega Kitchen' of Madhya Pradesh in Bhartadev Chandangaon of Chhindwara district, said that pure and quality food is the first essential need to keep children healthy.
2nd Akshay Patra kitchen in Bhopal: He further said that pure and quality food is being provided by the Akshay Patra Foundation in the country to about 19 lakh children. This has been started from Chhindwara in Madhya Pradesh. He stated that the second Akshay Patra Mega Kitchen will be established in Bhopal.
Nath expressed hope that the Akshay Patra Foundation will fulfill the need for pure and quality food of children of Chhindwara district. Moreover, the Chief Minister said that the Foundation will take initiative to establish its various other institutions in the Chhindwara district to ensure the upliftment of every section of the society.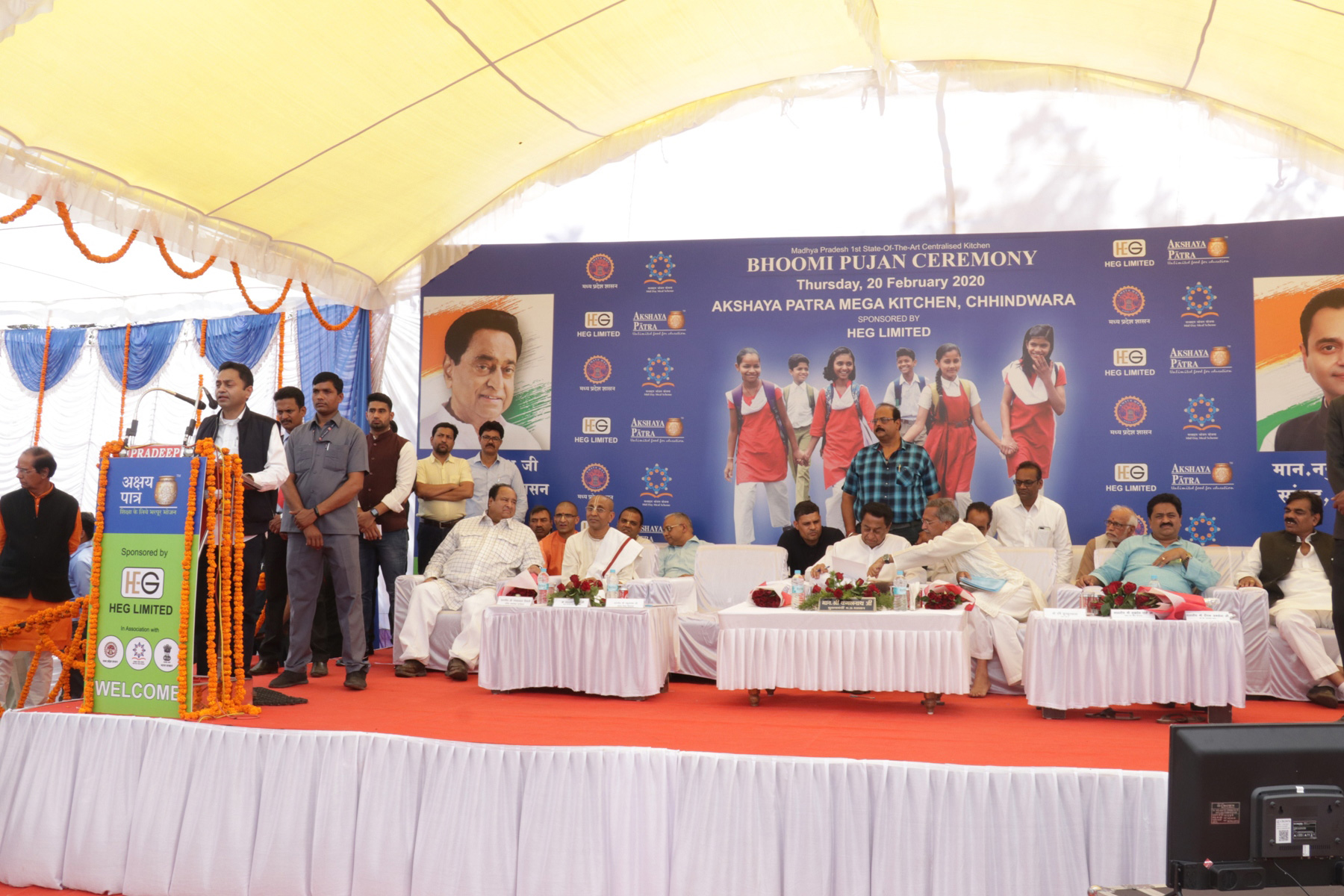 The Member of Parliament Shri Nakul Nath stated that India is called a developing country but children's mortality and malnutrition have always been the issue of concern. He said that the biggest reason behind this a lack of sufficient food. Nakul Nath hoped that no child of Chhindwara will remain deprive of good food.
The bhumi pujan of Akshay Patra Mega Kitchen was performed with complete rituals. The Chairman of the Foundation Shri Das presented a memento to the Chief Minister. All the guests, children including Chief Minister had meals together.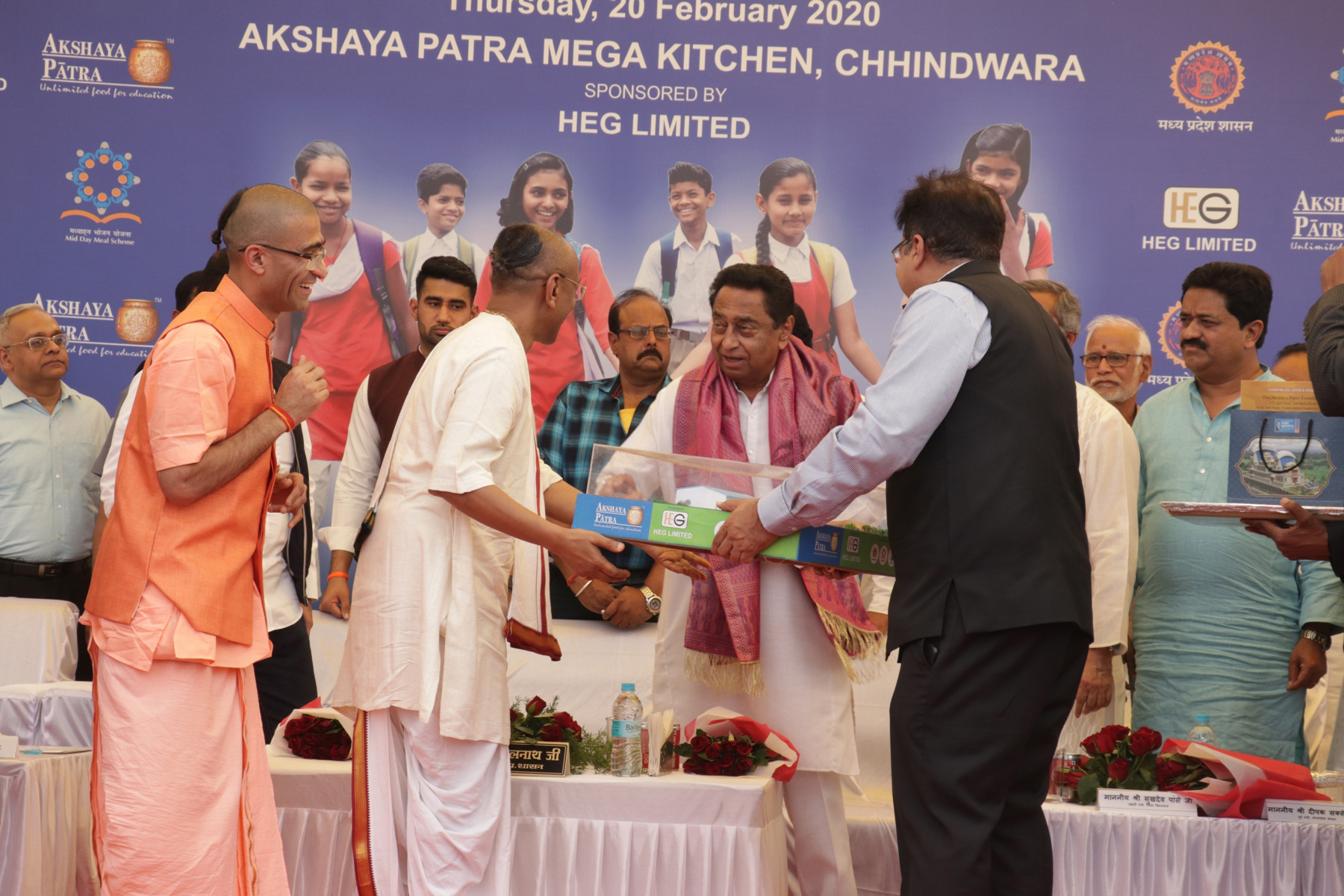 7 thousand students of 116 government schools to be benefitted daily: About 7 thousand students of 116 government primary and middle schools of Chhindwara district will be benefitted daily under the first phase from the next academic session through this mega kitchen. In the second phase, a good quality mid-day meal will be distributed to over 15 thousand students within six months.
At present, the Akshay Patra Foundation is providing mid-day meal to about 19 lakh students of about 13, 800 schools through its 51 centers in 12 states.