Actress Janhvi Kapoor was recently clicked wearing a dupatta with a price tag on it. Netizens were quick to spot the fashion faux pas and crack jokes about it.
In a video posted on Instagram, Janhvi was seen wearing a salwar suit with a dupatta. The camera followed her till her car. At one point, when she turned around, the price tag could be seen on the dupatta.
Recently Janhvi Kapoor had also caught the attention of the paparazzi and her fans when she was spotted with her new black Mercedes-Maybach luxury sedan. The new car of the 22-year-old Dhadak actress has a subtle connect with her mother Sridevi who passed away in February last year. The registration number on the number plate of Janhvi Kapoor's new luxurious car has 7666 has the last four digits, similar to the registration number of the car which Sridevi used to ride.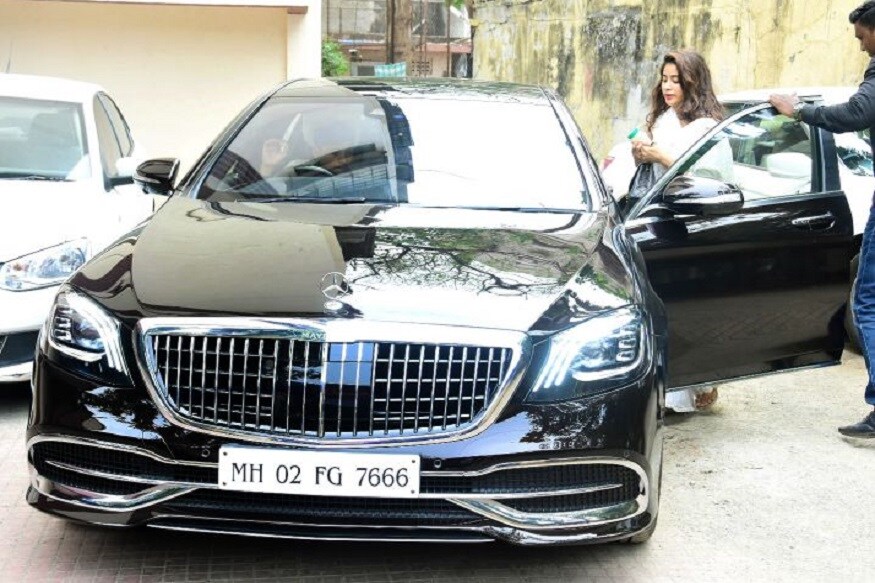 The registration number of Janhvi Kapoor's black Mercedes-Maybach is MH 02 FG 7666 and the white Mercedes-Benz S-Class in which late actress Sridevi was often seen had similar digits in the registration number, that is, MH 02 DZ 7666. While the former's car is registered to Bayview Projects LLP, Sri Devi's car was registered to her husband Boney Kapoor's name. It is not confirmed if Jahnvi herself has bought the car or if she got it as a gift.