Salman Khan and Chief Minister Kamal Nath had an open discussion about film, politics and friendship
Salman shared his memories of Indore and Madhya Pradesh and described Daal-Bati as his favorite dish
Salman Khan was in Bhopal in connection with the IIFA Award and he spoke with Chief Minister Kamal Nath in a special way for the readers of Bhaskar. Parts of conversation:
INDORE AND MADHYA PRADESH
Kamal Nath: What is the difference between Indore and Mumbai?
Salman: The difference used to be earlier, but it is not now. There is not much difference between the way people live and speak. Now Indore has come to the level of Mumbai. Now people from cities and villages are growing together. The advantage that the people of big cities had before is not limited to them alone. Now the people of small towns have got an advantage.
Kamal Nath: What is special about Madhya Pradesh that do you like?
Salman: I was born in MP. I have studied at Scindia School for a few years. It is from the memories here that my personality is made.
 
Kamal Nath: Your favorite places in Indore?
Salman: Old Palasia and Baradari located in Khandwa Road, where we once had our farm, in Indore.
Kamal Nath: You remember something of childhood … What is your favorite dish?
Salman: Daal-baati. The aunt and sisters used to cook the pulses grown in the fields. We used to relish it.
Kamal Nath: Do you eat daal-baati in Mumbai?
Salman: Yes, we eat it in Panvel. It keeps me connected with my childhood.
Kamal Nath: Anything related to Indore that would like to share?
Salman: I have a lot of memories. We played in the fields here with siblings in childhood. Learned to swim, learned to ride bullock cart. I also learned to drive Lambretta scooter and tractor here.
Kamal Nath: Do you ever dream of coming to Indore?
Salman: See, I have a family in Indore. I was born here, but brought up in Mumbai. There are also many memories of Indore. There is a special attachment with Indore. This is the training ground for me.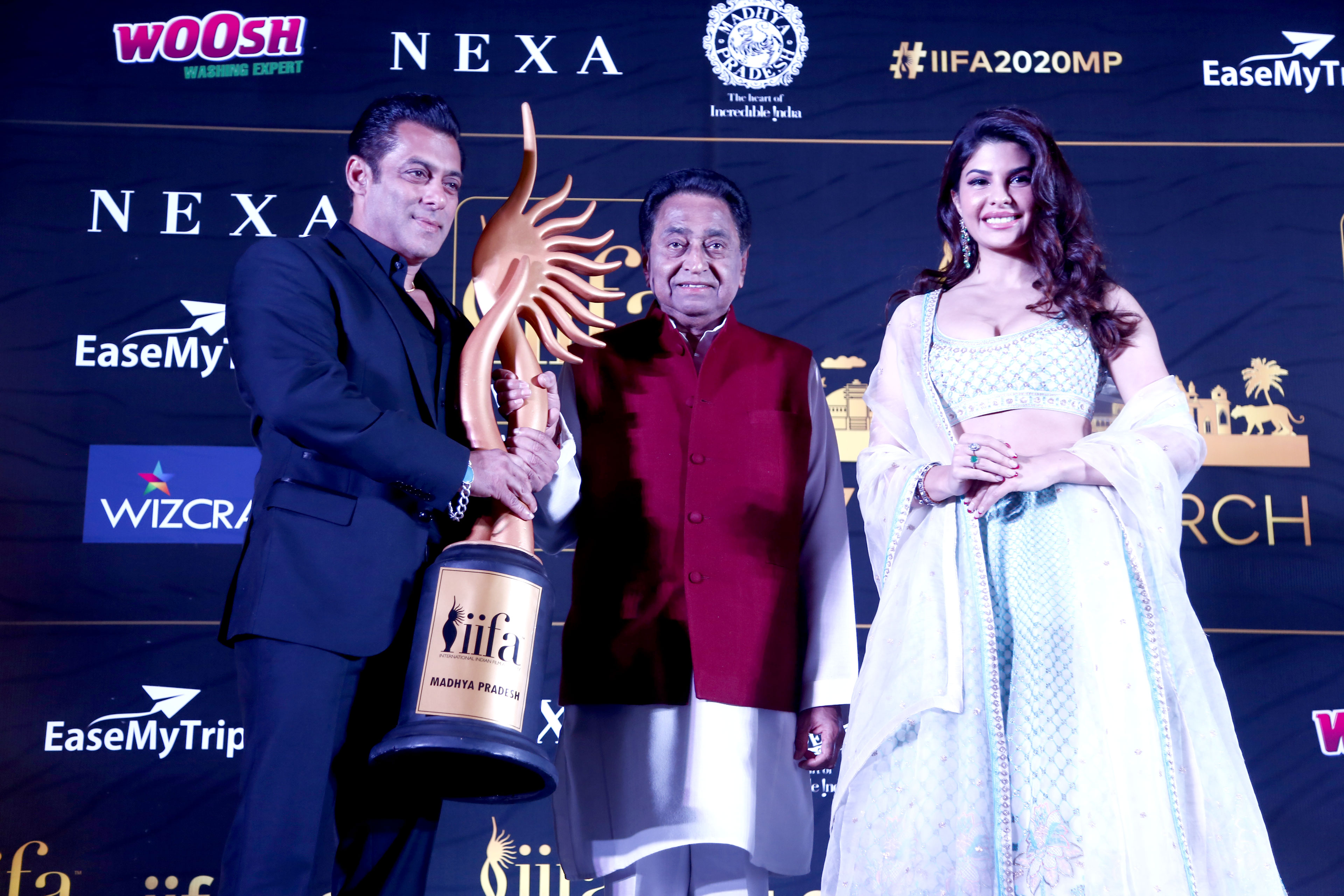 FILMS, FRIENDSHIP AND POLITICS
Salman: Sanju, Shahrukh, Aamir, Akki, Monish, Sajid are my friends in the industry. Your Sahebzade (son) Nakul is my special friend. You are my friend too. Who are your friends?
Kamal Nath: Friendship of personal life is different, political life is different. Relationships occur. There is also some diversity in the relationship. I made many friends in politics. I also have friends in personal life. I have friends from school. They keep making fun of me. They say politics is a big headache.
Salman: If you do not have friends then the journey of life is not possible .. What do you think?
Kamal Nath: I joined politics because of Sanjay Gandhi. He was in school with me. We were friends. When there were only Fiat and Ambassador, then we brought the project of Maruti car. Sanjay is no more. My heart faded. When there was an emergency, such problems came, then gradually came into politics.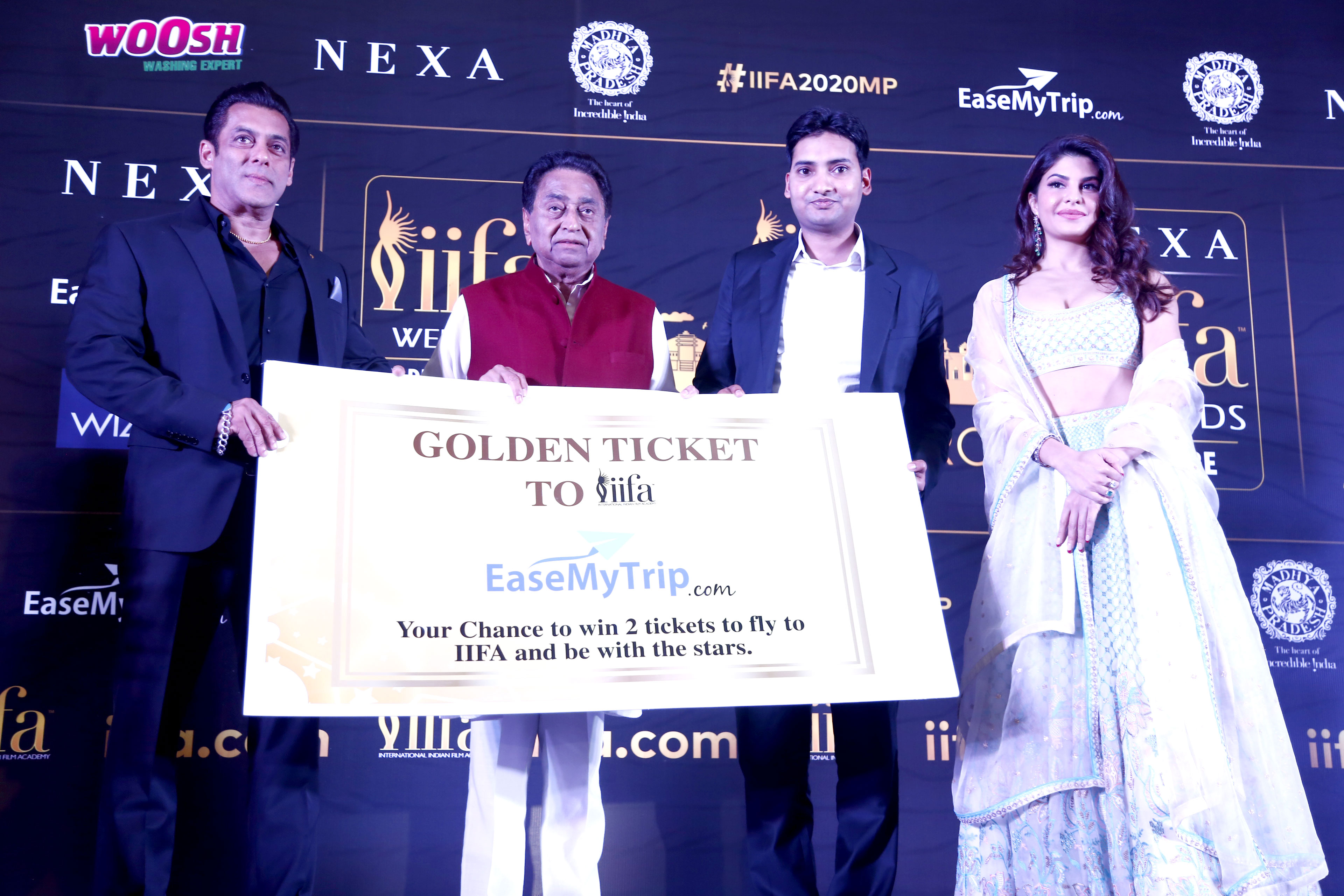 MUSIC, ACTING, LIFESTYLE
 
Salman: Can't watch movies in the midst of busiyness, do you listen to songs?
Kamal Nath: Sometimes I listen… There is an old song – Yeh public hae, ye sab jaanti hae. This song always resonates in my ears.
Salman: You do good acting too?
Kamal Nath: I do not do acting. If I could I would have been in Mumbai, not in Bhopal then.
Salman: When something does not happen as planned are you disappointed?
Kamal Nath: I have always decided not to be disappointed. I take failure as a challenge. Nothing is permanent. I decide to struggle with more strength.
Salman: Yes, many times our films also fail, but we are not disappointed. We get involved in the work with double vigour… and then the film is also a hit.
Salman: Why do politicians wear white clothes?
Kamal Nath: White is the color of goodwill. Kurta-pajama is very comfortable. We have to walk a lot. We need a comfortable dress. Well, you know that I also wear jeans and T-shirt.
Salman: Is it true that you do not feel cold?
Kamal Nath: I feel cold when I think of cold. You would say that a Chief Minister who does not even know how to dress properly, so I wear jacket these days.