China has suspended all public transport, including flights in and out of Wuhan, the epicentre of the coronavirus, as the confirmed cases climbed to 571 mostly from the city with 17 deaths so far.
The city had already taken measures to tighten the control and monitoring of outbound travellers in an effort to curb the spread of new coronavirus-related pneumonia. Outbound tour groups had been banned earlier this week.
The World Health Organization which held an emergency meeting on Wednesday in Vienna to deal with the global impact of the virus has extended the talks till Thursday to decide on whether the outbreak in China constitutes a Public Health Emergency of International Concern, like Ebola and Swine flu.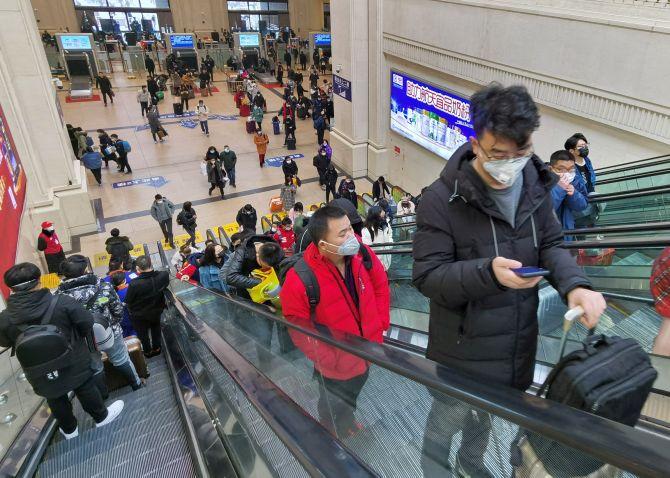 Such a declaration, if made, will be seen as an urgent call for a coordinated international response in view of fears that millions of Chinese are travelling at home and abroad for the Chinese New Year and Spring Festival holidays starting from January 24.
"There was an excellent discussion during the committee today, but it was also clear that to proceed, we need more information, WHO Director-General Dr Tedros Adhanom Ghebreyesus said in a statement.
"The decision about whether or not to declare a public health emergency of international concern is one I take extremely seriously, and one I am only prepared to make with appropriate consideration of all the evidence. Our team in China is working with local experts and officials to investigate the outbreak," he said.
While India has already issued a travel alert, some of the 700 students studying medicine and other courses in and around the city still stayed put while the majority of them left due to holidays.
In the United States, the Centres for Disease Control and Prevention confirmed on Tuesday the first case in the country in Seattle.